WE TELL STORIES THROUGH GAMES
We want to inspire other storytellers to use the medium of game development to craft new experiences and worlds. Our goal is to tell profound stories through immersive games by letting well-crafted narratives lead our development efforts.
Who We Are
We're an indie studio headquartered in Edmonton, Alberta, Canada with a talented, diverse, remote-working team. As a group of storytellers, we focus on narrative-driven games with a twist of mystery and intrigue.
As a relatively new studio working on our first project, we are drawing on our team's experience developing successful titles such as Jade Empire and Neverwinter Nights by Bioware, The Long Dark by Hinterland Studios, and Eon Altar by Flying Helmet Games.
Since our founding in April 2020, we've been selected by the Canada Media Fund for their Conceptualization Program and we are excited to have completed the prototype of our first title: Sovereign Syndicate.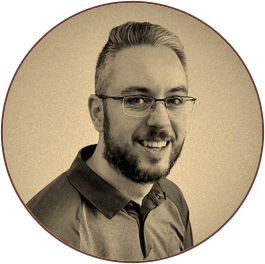 Isaac Otway | Founder, Producer
Isaac brings a wealth of experience in organizational development, business, and IT project management. His career has been in human resources, accounting and finance, and IT project management for business applications. His IT project management experience encompasses software implementation, integration, and data migration, mostly in the payroll and human resource information systems space.
He has led complex cross-functional teams and managed multi-million-dollar budgets for North American companies in the manufacturing, construction, and oil and gas industries. Isaac is completing his degree in Human Resources and Labour Relations from Athabasca University and is a Certified Payroll Manager.
Since founding the Studio in April of 2020, Isaac has guided the growth of the organization and project resources to successfully complete the CMF-supported Conceptualization program.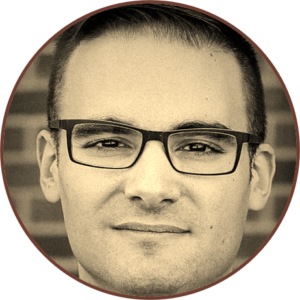 Andre Da Rosa | Technical Director
Andre has several years of experience developing video games and has used that knowledge to guide the rest of the team through the process of creating our Sovereign Syndicate prototype.
Most notably, he worked on The Long Dark by Hinterland Studios, a critical and commercial success, selling over 1 million units. Andre has a Bachelor of Science degree in Software Engineering from the University of Alberta.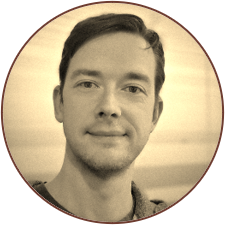 Scott Penner | Creative Director
Scott has several years of experience developing video games, most notably working for Electronic Arts on commercially and critically successful titles in the Need for Speed franchise. Scott was also a founder and creative director for Flying Helmet Games, developing and releasing Eon Altar. Scott has a Diploma in classic and digital animation from Sprott-Shaw.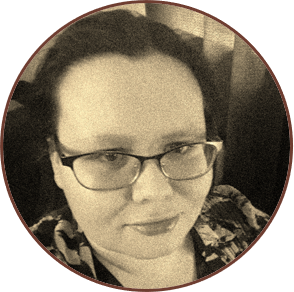 Sheila Fisher | Game Designer
Sheila is a game designer living in Toronto, and brings formal knowledge of game design, design theory, and design models to the team.
She has an academic background in game design, 3D art, and narrative design, and has competed and displayed in several trade shows such as Toronto Comiccon, and The Level Up showcase. She has also done work, and 3D art and printing jobs for Toronto escape rooms like the Imaginarium and Trapped Canada.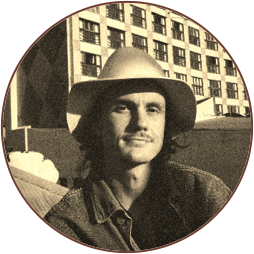 Nick Popkey | Narrative Lead
Nick is a writer and filmmaker living in Los Angeles. He has written short stories, novels, and screenplays and his work is published by Heart String Publishing and SixByEightPress.
He has written various works including Under the Bridge, A Stranger, and Extended Release. Most recently, Nick completed two screenplays that are in pre-production: North Cobalt and Viridian. He also holds a degree in Media Studies from Pitzer College.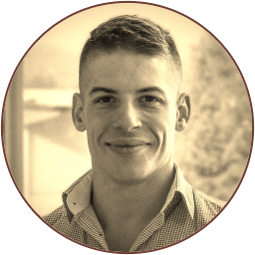 Tarik Boussekine | Art Director
Tarik leads our art direction and is based in Switzerland. Tarik is bilingual (English / French) and brings knowledge and experience in art direction, graphic design and illustration, marketing, and event management.
He's experienced in concept art, graphic design, and illustration for video games, board games, and pen and paper RPG's having been the lead artist on several projects.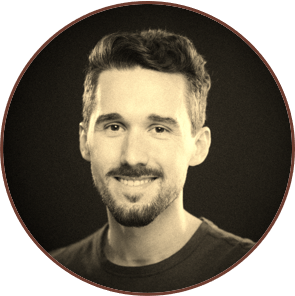 Ray Miecznikowski | Audio Lead
Ray is the founder of Ant Ray Audio and is bilingual (English / German). He is an experienced sound designer and composer, having worked on video game titles such as I.G.I. Origins, '83, Skywind (TESR Renewal Project community mod) and other to-be-announced titles.
He has also worked extensively in business analysis and valuation for mergers and acquisitions of software development companies and in project management, leading software application development teams. Ray has an MBA in Project Management and Entrepreneurship from HHL Leipzig in Germany, and a certificate in Game Audio Design and Production from Berklee.
The World We Want To Make
As an organization, we strive to be an equitable, diverse, and inclusive employer. We welcome applications from all qualified persons and encourage women, indigenous peoples, members of visible minority groups, and persons with disabilities to participate in our communities, play our games, and work with our studio.
We encourage the participation of marginalized groups in our gaming community and seek their input to give a credible voice to the characters and perspectives we share in our games. By seeking out members of these marginalized communities and engaging with them on issues that are important to them, we can develop more inclusive games.